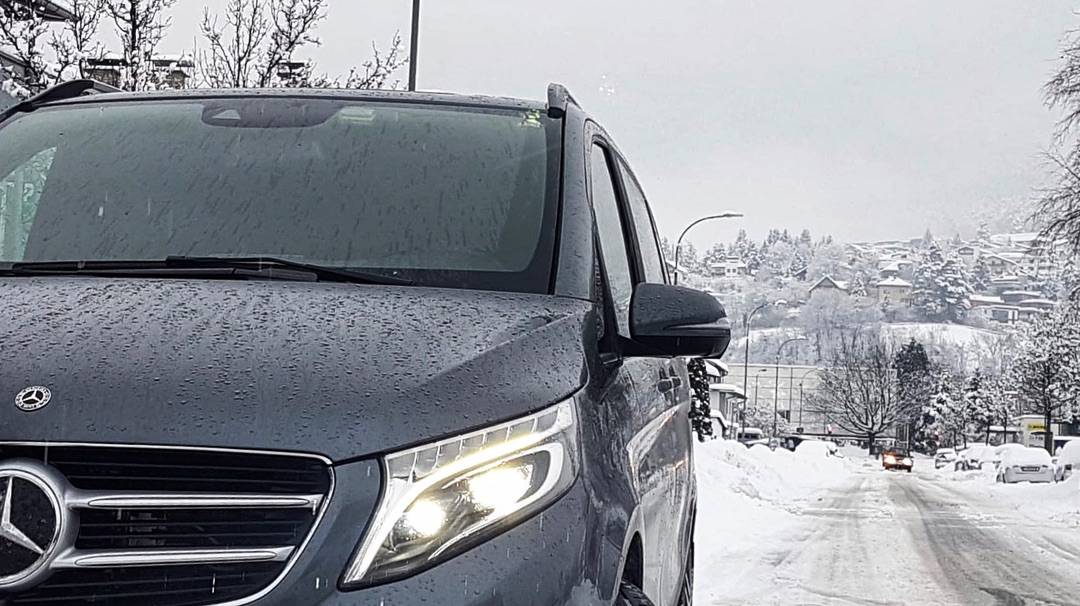 SKI & DRIVE IN ALTA BADIA AND CORTINA D'AMPEZZO
The formula Ski & Drive is worked out for the groups of people that wish to spend a day of entertainment and relax on the ski slopes. Those who don't have their own means of transport or those who arrive at the airports of Venice, Milan, Verona or Treviso, can apply to us for booking their transportation to and from the main skiing areas of the Dolomites. Our taxi service in Alta Badia is ideal to get the best of your holiday without worrying about the car, about the installation of tyre chains or winter tyres, about the space for your skis and snowboard as well as other nuisance. Just contact us by e-mail and explain your requirements: the staff of Vico Travel will carefully develop your custom-made Ski & Drive package!
For families and small groups we offer 6-8 seater minivans, while for larger tourist groups we provide two 30 and 38 seater buses. The fleet undergoes strict inspections to guarantee the maximum of security and comfort. Besides, we pay much attention to the cleanliness and thorough disinfection of the whole compartment, using the proper equipment for sanitizing seats, handles and all the other components. The service of Ski & Drive in Alta Badia is available 7 days a week, including Christmas, New Year, Epiphany and other festivities. During the rest of the year it is possible to request Trek & Drive, developed for hikers and enthusiasts of high mountain trekking.
SKIS, SNOWBOARD AND EQUIPMENT? VICO TRAVEL WILL TAKE CARE!
Those who rely on Vico Travel can count on personalized assistance even for the rental of skis, snowboard, snowshoes and various equipment. The network of partner shops and sports centres in Alta Badia stays at the disposal of our clients to provide them with all they need in a short time and with best value for money. Just contact us in advance and communicate your requirements: we'll be able to indicate various options and will accompany you to the most comfortable shop in your proximity. Luggage and bikes transportation is also included, moreover, you'll have the possibility to contact a hiking guide or a mountain guide to challenge yourselves on the best equipped climbing routes and spectacular cliff faces. If you have small kids travelling with you, don't worry, we'll provide them with the approved child seats and lots of special attention during the trip. Choose Ski & Drive by Vico Travel!